Board of Directors
President:  Kenny Hay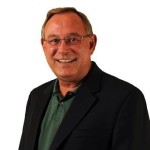 I have called Lakeview Subdivision my home since 1995.  Ron Bell, Sam Long and I were the first to get together and discuss transferring control of our HOA from Eugene Heller to the residents of the subdivision.  With everyone's help the HOA is now ours as residents of Lakeview.
I am asking for your vote to the board of directors to keep the momentum going for our HOA.  My main goal is simple, to make everyone in Lakeview proud of their subdivision.  The front entrance needs a lot of attention and I would like to see it be the first area we look to improve.  We also need to make improvements to the common grounds area at the lake.  We can improve both of these but it will take time to get them where we all would like them to be.  We won't be able to do everything at once but if everyone stays involved, we can take one step at a time and see the improvements we all want.
My background is in the natural gas industry serving both Maury and Williamson Counties.  I have been employed by Atmos Energy for twenty-six years, and I'm currently the Operations Supervisor in Franklin. During this time, I served three years on the Board of Directors for the Williamson County/ Franklin Chamber of Commerce, served as President of the Franklin/Cool Springs Kiwanis Club and President of the Maury County Kiwanis Club, served on the Public Safety Task Force Team for Williamson County, and have been very active in Relay for Life and United Way.  My wife, Angela, and I have two sons.  Christopher works for Community Health Systems in Franklin, and Jonathan who is just finishing his freshman year of college at Morehead State University in Kentucky. We have all been members of Thompson Station Baptist Church since 1997.
I promise I will put my heart and soul into making our HOA work for all of us.  I have enjoyed meeting and talking with each one of you throughout the entire process whether we were agreement about it or not.  It's great to see we can disagree on something and still come together to work for a common goal for the benefit of all of our families.  Again, I am asking for your vote, and I look forward to us all working together to make this a success.
___________________________________________________________________________________

Running For Board 2018 –  Jim Cochran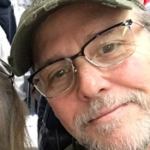 Jim has been helping his wife Barb Cochran (current treasurer for the past 6 years) with the accounting, quickbooks and all  the fun jobs of the treasurer. Barb is not running in 2018 but will be helping Jim with any and all transition needs. Jim would appreciate your vote in the 2018 election.
"I will do my best to represent the best interests of everyone in our community based on feedback from everyone in our community."
___________________________________________________________________________________
Treasurer –  Barb Cochran (not running 2018)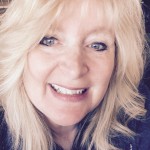 My husband Jim, daughter & I moved to Spring Hill TN from Southern California in 2003. We came out to visit family in Lewisburg and fell in love with Middle Tennessee… Within a few months of our visit we were calling Spring Hill Home!
We own Big Dogs iPhone & Computer Services on Main St. in Spring Hill, and yupper we have a"Big Dog" named Kenzie. (along with 3 long haired miniature dachshunds) Jim is a Microsoft Certified Engineer and I do website design… I was a mortgage broker in my former life and This is so much more fun!
Our daughter Ari graduated from Spring Hill High School in 2010 and then got her Cosmetology license and has been working at My Mom & Me Salon in Spring Hill for 7 years. She loves the neighborhood so much that after she got married Sept 2016 they bought the house next to ours! She is also running for the board this year would be an asset to our community.
___________________________________________________________________________________
Board Member –  Jeff Kaspar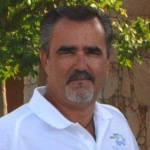 Hello my name is Jeff Kaspar and I live down on the far end of Golden Pond Lane at 2534
I want to say thank you to everyone who voted for me at our last election. I promise to do my absolute best in representing all of my neighbors wishes and protecting their investment in their home.
Please feel free to contact me anytime to express concerns, ideas or just shoot the bull.
s
___________________________________________________________________________________
Vice President –  Jeannie Hale (not running in 2018)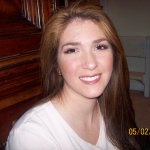 Hi, I'm Jeannie Hale.  My husband Andy, our three children, and I have lived in Spring Hill since 1999.  We lived in town for four years then decided we would like to live somewhere a little more private.  We really loved the surroundings of Lakeview.  We bought our house here in 2003 right after our second child was born.  Two years later we added onto our family again.  We love the fact that the lots in Lakeview provide plenty of space for our children to play and just be kids.  We love the fact that we're in the country yet still close enough to town.
That being said, we feel that a strict HOA would go against the feelings of many people who live in Lakeview.  I personally moved here because it was in the country.  I think if people want to maintain a dictator type of HOA they need to realize that this is not Brentwood or Belle Meade.  Most of the people that live in this neighborhood value their privacy.  This is a rural neighborhood, not a gated community.  I don't think people really want to have to ask permission from a HOA board to plant things in their yard or change out their mailbox.  If we must have a home owner's association then I feel it should be very limited in reach.  I feel it should be used for the maintenance of the entrance and the small sliver of land leading to the lake.  I personally don't want an HOA that has the power to pass out tickets or fines to people for a litany of absurd reasons.
I pledge that if I am elected to the board of directors of our HOA I will be a voice of reason. I found these quotes that ring true to my beliefs.  If you so agree, then please support my bid to be elected to the board of our HOA.
"He that would make his own liberty secure must guard even his enemy from oppression; for if he violates this duty he establishes a precedent that will reach to himself."  Thomas Paine
"Freedom is the emancipation from the arbitrary rule of other men."
"We now have so many regulations that everyone is guilty of some violation."
Thank you for your consideration,
Jeannie Hale
___________________________________________________________________________________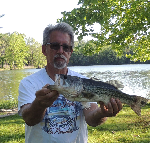 Secretary –  Lew Decker

My name is Lew Decker, I have been a active member of the HOA board for the past 2 years.  I  am a GM Retiree with 33  years of service. I enjoy hunting, fishing, and playing with my seven grandkids. I have lived in this  great neighborhood three years. I  am very familiar with the neighbor hood because my in-laws/ kids have lived in the neighborhood on Golden Pond since 2003. I also have been active working on projects  for the  last two years with the Lake and Landscape committees with projects to improve our neighborhood.
I am running for the HOA Board this election and would appreciate being considered for your vote. My goals are simple to keep the neighborhood clean and safe, and also represent your cares and concerns to the board. Please stop by anytime and discuss your ideas for how we can better our already  great neighborhood and keep it clean and safe for all of us in the future.  I look forward to representing you.
Thank you in advance for your consideration..
___________________________________________________________________________________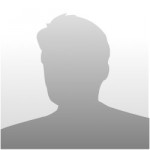 Board Member –  Peter Logan

Peter has served on the board for the past 2 years and would appreciate your vote in 2018.
___________________________________________________________________________________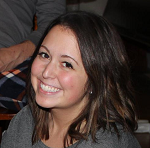 Running For Board 2018 –  Ari Clanton

I've lived in Lakeview Estates for 15 years. Love it so much that after I got married my husband and I bought the house next to my parents on Lakeshore Dr.
I've been a hairstylist at My Mom & Me Boutique and Salon on Main Street in Spring Hill for 7 years.
I am running for the board this election because I want to be active and help in the community. I would appreciate your vote!
___________________________________________________________________________________