Landscaping Committee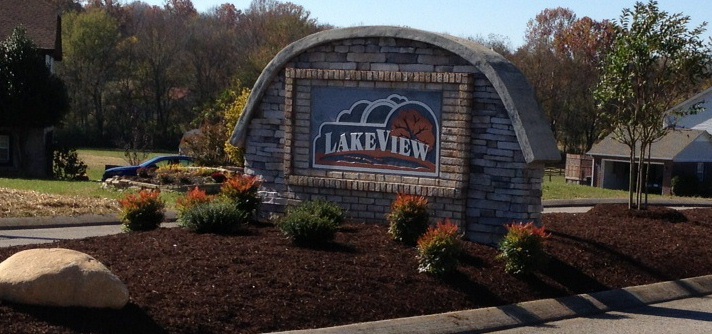 Landscape Committee – Committee Head – Peggy Roberts
Beautiful new front entrance – thanks to the hard work of our landscape committee!
LANDSCAPE COMMITTEE
 Once a month an appreciation card is sent out by the Lakeview Estates Landscaping Committee acknowledging a home owners hard work in maintaining their property.  Mowing, weed whacking, plantings, cleanliness, and maintenance of property are important – for not only the enjoyment of our neighborhood, but in keeping our home values up!  We are so happy to see so many beautiful homes here in Lakeview Estates being so well cared for.  Keep up the great work!  Consideration may be given for home holiday decorations also.
Click the image below to go to the Yard of the Month page